André L'Espérance
LL.L., Financial Security Advisor, Raymond James Financial Planning Ltd.
As a member of the Estate Planning Services team, André works closely with the advisors at Gestion Patrimonia. André's extensive experience in estate planning began at Manulife Financial in 1988, where he successively held the positions of legal counsel and branch manager. In 1998, he joined National Bank Financial as President, NBF Financial Services. André was responsible for providing clients with estate solutions and financial planning for Canada. Within the same financial group, he then held the position of Vice-President, Wealth Management 1859. His team provided investment and financial planning services to National Bank of Canada's high net worth clients. Prior to joining Raymond James Ltd., André was National Director, Richardson GMP Insurance Services. A retired lawyer, André received a law degree from the University of Ottawa and has also successfully completed the Executive Program at Queen's University. He was a member of the Board of Directors of the Association de planification fiscale et financière (APFF) for several years.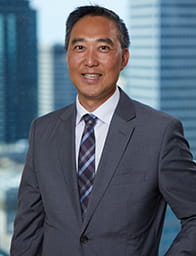 Patrice Wong, LL.M. Tax, CPA, CGA
Senior Manager, Tax Services, Raymond James Financial Planning Ltd.
Patrice oversees the Montréal Tax & Estate department where he helps our high-net-worth clients plan and achieve their overall tax objectives. He has over twenty years of diverse accounting, auditing and tax experience in practice and in industry, and has devoted more than fifteen years to the field of taxation. He has practiced with both Québec-based and international professional accountancy firms, is a member of CPA Québec, and holds a Master of Laws (Tax) from HEC Montréal / Université de Montréal.
Sami Nathoo, Pl. Fin., CRPC®
Financial Planner, Raymond James Ltd.
Sami's main objective at Raymond James Ltd. is to demystify financial planning for clients through comprehensive financial plans. After careful analysis of a client's situation, he will provide strategies and recommendations with regards to tax, retirement, and estate planning. He may also point to weaknesses in a client's financial position and suggest ways to improve them in order to meet the client's retirement objectives.
Sami completed his bachelor's degree in Economical Sciences from the Université de Montréal (2011) and has been working in the financial industry for over 8 years. He began his career as a Financial Services Manager with Bank of Montreal and as a Financial Planner with National Bank of Canada. Prior to joining Raymond James Ltd., he held a similar role with RBC Wealth Management Services.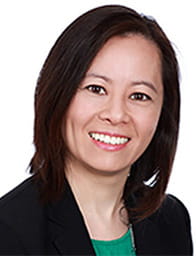 Debbie Wong, CPA, CA, CRPC®
Vice President, Tax Consulting, Private Client Group, Raymond James Ltd.
Debbie joined the investment services business after deciding to focus her time on helping people with their tax concerns through value-added services rather than through a fee-for service model utilized in public practice.
As part of our team of private wealth professionals, Debbie works with our financial advisors to guide their high net worth clients towards practical solutions to their tax issues. She has expertise in Canadian and U.S. personal tax, specific issues affecting U.S. citizens or Green Card holders, and cross-border tax (immigration and emigration). Debbie joined Raymond James in 2004 as the Tax Manager in Operations and then transferred to Private Client Solutions in 2013.
Prior to joining Raymond James, Debbie gained ten years of experience working in public practice as an expatriate tax manager at a major international accounting firm and articled at an accounting firm handling financial reporting and tax compliance for small business families. Debbie obtained her chartered accountancy designation (CA, CPA) in 1998. She also earned the U.S. Chartered Retirement Planning Counselor designation (CRPC®) in 2018 to expand her perspective on the unique planning needs of our cross-border clients.
Janine Davies, MBA
Vice President & Executive Director, Raymond James Canada Foundation
https://www.rjcfoundation.ca
As the Executive Director of the Raymond James Canada Foundation, Janine Davies directs the workplace giving and client philanthropy programs nationally for Raymond James Ltd, Canada's largest independent brokerage firm. Under Janine's leadership, the Foundation serves as a catalyst to mobilize the cumulative resources of Raymond James at both corporate and grassroots levels to make a meaningful impact in communities across the country.
Janine works directly with RJL advisors and their clients to develop personalized strategic giving plans that align with both their philanthropic and financial goals. Janine employs a donor-centric, consultative approach to philanthropy, working with accountants, lawyers, and estate planning advisors to craft customized solutions for each client.
In addition to her 25 years of experience in banking and finance, Janine is strongly committed to her community and a firm believer in the importance of stepping up as a leader in the public realm. She presently sits as special advisor to the board of Drug Free Kids Canada, and an active member of both Canadian Association of Gift Planners (CAGP) and on the Executive of the Estate Planning Council of Vancouver (EPCV).